From our farms to your dinner table, we deliver the best. As growers for more than 20 years, we are passionate about our work—that means improving our growing process to produce the best results with the utmost consideration for social and environmental responsibility.
As a general rule, moisture and the cold chain play an important role in the quality of our mushrooms. When moisture is inside of a mushroom, the mushroom will be heavier. Therefore, we harvest our mushrooms when they contain the least amount of water. While a mushroom of higher weight and fluffier size may appear to be of greater value, a lighter, smaller mushroom without excess moisture will simply have a longer shelf life.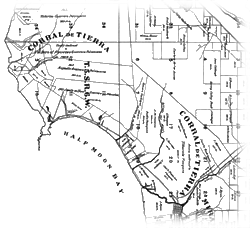 Many of the unique features of our farm and growing process can be attributed to our location: Half Moon Bay, CA. Located along the Pacific coast, just 25 miles south of San Francisco, we receive more than our fair share of fog, much like the city. The fog and ocean breeze bring clean air to Half Moon Bay, while pushing many contaminants and pollutants further inland. Clean air is crucial for growing healthy mushrooms, keeping their spores free from contamination. In Half Moon Bay, the temperature rarely reaches above 90°F. In fact, the average annual days with highs of 90°F (32°C) or higher is just 0.2 days; conversely, the annual average days with lows of 32°F (0°C) or lower is only 2.5 days. Due to this mild climate, we do not use energy for heating and cooling.